Due to the Ongoing Impact of Covid-19, We Find Ourselves in Uncertain Times, and Many Carlsbad Companies Are Following a Charitable Path to Make Things Better
The first half of 2020 has been unlike any other year in recent memory. The promise of a new year and new decade quickly took a turn for the worse with the onset of the COVID-19 pandemic. More than just a health crisis, the outbreak wreaked economic havoc across almost every business sector.

Although the situation remains fluid and new cases of COVID-19 are reported every day, the Carlsbad business community has stepped up to help their neighbors in need. Given the uncertainty the first six months of the year has brought, it is both refreshing and a testament to the city's resolve that many businesses and institutions in the city opt to remain positive, look forward, and give back.

​​​​​​​Even those struck by the pandemic are finding a way to pay it forward and lift our community in troubled times. In the spirit of what makes this city such a great place to live, the following is a list of Carlsbad businesses giving back.
Our first big giving business isn't a business at all — at least not in the traditional sense. In late April, the Carlsbad City Council approved plans to invest in the area's small businesses. Slated for companies with fewer than 15 employees, the current total commitment is approximately $5 million. The program, aimed at independent, locally-owned enterprises, offers assistance in the form of short-term, low-interest, or zero-cost loans.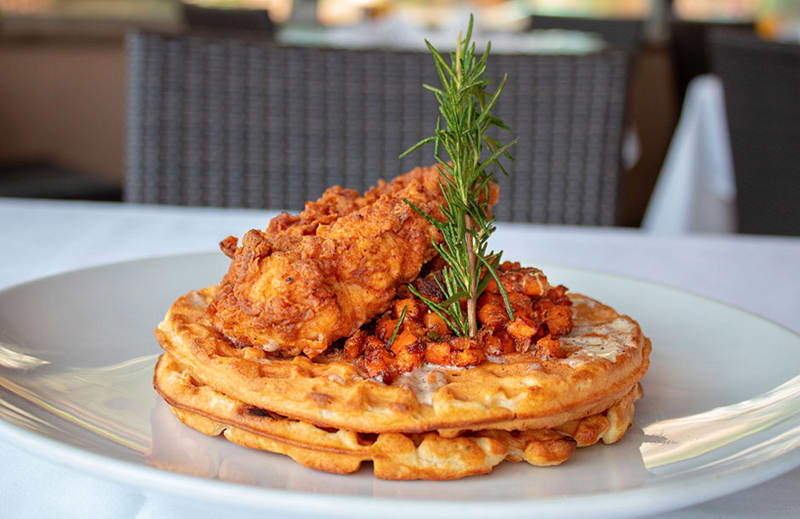 You can't go too far in San Diego County without coming across one of the 25 eateries and bars owned and operated by the Cohn Restaurant Group. In Carlsbad, there's a Draft Republic restaurant, bar, and arcade; neighboring Oceanside features the seaside 333 Pacific.

As a whole, the hospitality industry and restaurants in particular have been hit hardest by the COVID-19 pandemic. To assist the numerous employees and employee families that make up the Cohn Group's collective team (one of the largest such organizations in the state), they created the CRG Employee Assistance Fund, which gave five hundred $500 Visa Gift Cards to their team members to help with the purchase of groceries, prescriptions, and other essentials.

The Cohn Family Charitable Gift Trust provided an initial donation of $250,000. In addition, they repurposed two of their establishments (one of which was 333 Pacific) to serve as food pantries for their out-of-work employees.
​​​​​​​

&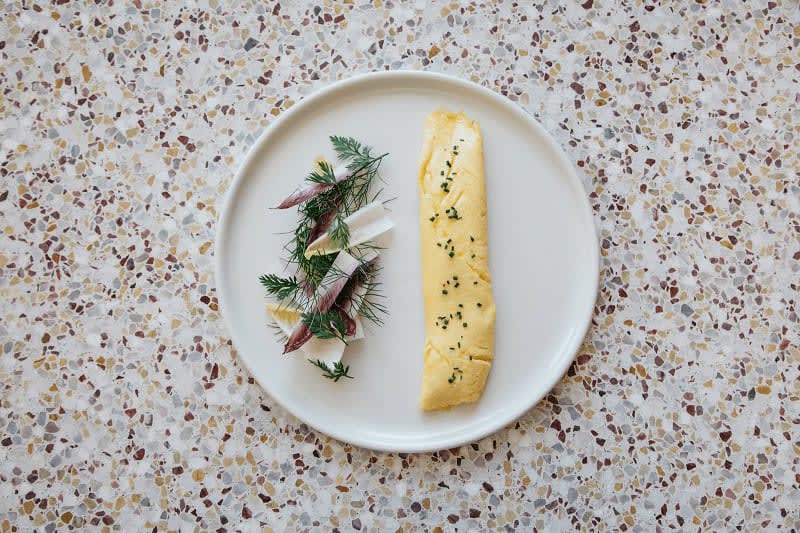 Credit: Jeune et Jolie
Campfire and Jeune et Jolie are two other restaurants that are taking steps to help their staff through this difficult time. The two businesses have teamed up to create "Camp Jeune," an initiative that seeks to continue to provide food for their community while giving support to their team. The restaurants launched a $50,000 for the 142 out-of-work employees. Not only have they organized the fundraiser, but founder John Resnick has personally donated $5,000 to the cause and deemed that all takeout sales will pay for operating expenses and go back to employees directly.
The brainchild of a group of enterprising and incredibly charitable Carlsbad high school students, Grocery Grab aims to respond to the hardships brought about by COVID-19, particularly the toll it's taken on our community's senior and high-risk populations.

The student-led initiative provides free grocery shopping services for those who would otherwise be at risk by leaving their home. The program also serves the disabled and immunocompromised.

​​​​​​​To date, the group, made up of students from Sage Creek High School, has delivered more than $7,500 in groceries (nearly 3,000 grocery items) to seniors in Carlsbad and neighboring cities. Additionally, any tips or donations the group receives are sent directly to San Diego's COVID-19 Community Response Fund.
Community involvement has always been a central theme of the Islands chain of burger-centered restaurants, including two locations in Carlsbad and one in nearby Vista. From fundraising for youth programs to their Golden Pineapple Award that recognizes student achievement to youth and adult sports program sponsorships, they are genuinely a collective that walks the walk.

​​​​​​​During the pandemic, Islands has focused its attention on donating 100,000 meals to senior citizens in the communities where their restaurants have a presence. The program has been going strong since late March.
The San Diego-based Luna Grill has a long history of giving back to the local communities where they have a restaurant. There are 50 locations and counting in California and Texas, including three Carlsbad establishments.

At the beginning of the pandemic, the company created "The Good Card" program, in which every $5 gift card increment resulted in Luna Grill donating a meal to the Jacobs & Cushman San Diego Food Bank to help serve San Diego children and families facing food scarcity.

​​​​​​​In addition, the Mediterranean-inspired eatery committed to donating 20,000 meals to the frontline first responders, health care workers, and medical professionals tasked with fighting COVID-19.
Carlsbad digital marketing firm Push Marketing claims a number of big-name clients as users of its social media, marketing, and digital ad platform. Those firms pay a premium to utilize Push's marketing expertise to promote their brands and drive revenue.

Realizing the dire situation that many smaller local businesses were finding themselves in as a result of the pandemic, Push began sharing its knowledge free of charge. Website messaging, ad campaign setup, and management were all provided to help businesses connect with their customers during a time when it proved increasingly difficult.

​​​​​​​Restaurants, home improvement firms, and other local groups who remained open yet struggled to generate business could reach out to Push and utilize their in-depth digital knowledge without the worry of setup fees, management fees, or any additional obligation.
When you think of outreach, humanitarian efforts, and giving back to a community, few organizations shine as brightly as Rotary International. The Rotary Club of Carlsbad has long been a driving force in supporting and bettering our community. COVID-19 is yet another opportunity to highlight the value of its efforts.In May, the Carlsbad Rotary facilitated the collection and donation of $11,000 in contributions to help organizations in northwestern San Diego County. The beneficiaries included the , , , , and the .

​​​​​​​According to the Carlsbad Rotary, a typical year sees them collect roughly $1 million in food donations. During an eight-week span at the height of the pandemic, that number was $3 million.

Versed in the art of well-being, Carlsbad-based Sonic Boom Wellness specializes in workplace wellness through software and health-tech initiatives. Although the company mainly serves a roster of corporate clients, Sonic Boom teamed with mental wellness firm Healbright to tackle an undertreated byproduct of the pandemic — anxiety.

Consider disrupted schedules, scattershot routines, and the unnerving task of working from home for the first time (and, for many individuals, doing so with children present). Sonic Boom helped to alleviate the anxiety by providing stress-management resources free of charge.
Another of Carlsbad's major technology companies, global communications firm Viasat, pledged early on during the COVID-19 health crisis to keep its customers — both homeowners and small businesses — connected to the internet.

Appreciating the unprecedented circumstances the pandemic created, the commitment translated to not terminating service in the event a customer was unable to pay their bill due to financial hardships. The promise also extended to the waiving of any late fees a customer might incur during the crisis. The pledge began in mid-March and was extended through the end of June.

To be sure, the giving and community outreach hasn't stopped as the city, county, and state take steps toward reopening. Over the past few weeks, many more Carlsbad-area businesses and organizations have contributed to supporting those in need, including Oceanside's , which is hosting horse therapy sessions for COVID-19 first responders.

​​​​​​​A tight-knit community and incredible generosity are just two of the many reasons to call Carlsbad home. If you're interested in homes for sale in Carlsbad, please today. We would love to be your guide to the Carlsbad real estate market and to help you find your perfect home.