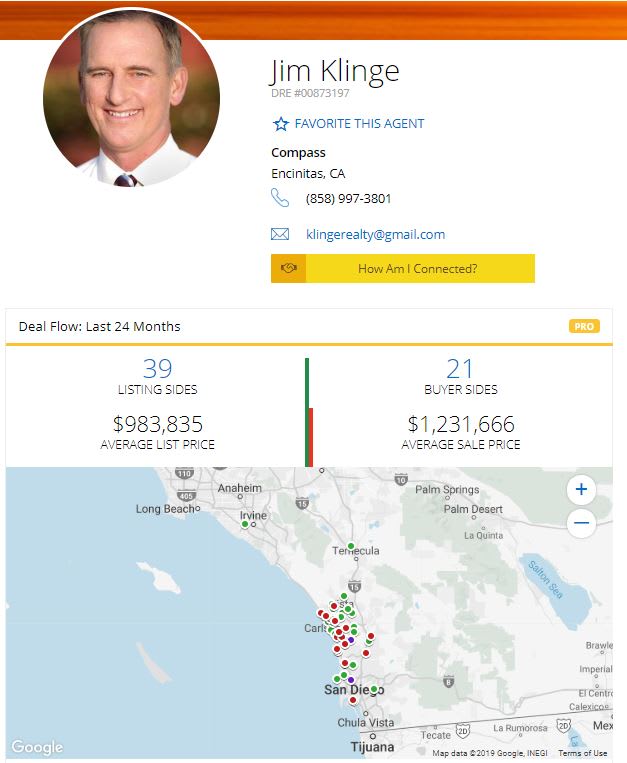 When evaluating which agent to hire, the best thing a consumer can do is check their sales history to help determine the agent's level of experience.
We've known that Zillow has the 12-month sales history of each agent, but those sales are inputted manually by the agents and can be manipulated.
Agent Zillow
Homesnap provides the MLS mobile app to agents, and, as a result, has a direct connection to the sales history. They publish the data on each agent from the last 24 months, which provides a more extensive track record, and:
Helps to iron out any hot and cold streaks
Shows the average days-on-market and sales-price-to-list-price ratio
Shows listings that didn't sell (labeled 'off-market')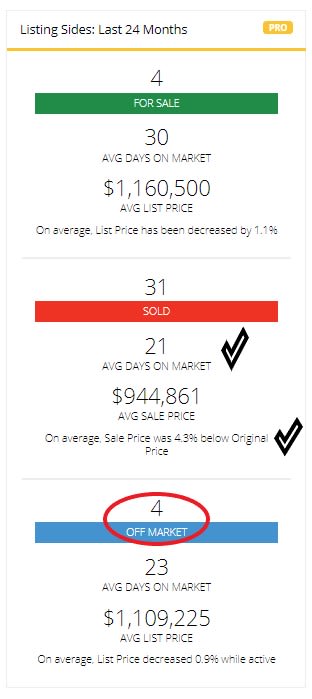 The average days-on-market and sales-price-to-list-price ratio give you a good sense of the agent's pricing accuracy. If listings languish too long on the market, there is an increased likelihood that buyers will offer less.
We know that 40% of all listings don't sell, so failure can happen. Select an agent who has done better – in my case, one seller decided not to move, two decided to rent instead of sell, and the fourth was when I was mentioned as Richard's co-agent on a listing.
If they have a huge number of off-market listings, they are probably a serial refresher, which means they like to manipulate the market time – which aggravates other agents and buyers.
Bottom line: An agent's sales history verifies how successful they are at getting clients to the finish line. With the market changing, buyers are putting up a fight now, and you want an experienced agent on your side to ensure success.
Here's the link to Homesnap (their mobile app is better):
Get Good Help!