What You Need to Know if You Want to Buy or Sell a Home in Carlsbad, California
Are you interested in buying or selling a home in Carlsbad, California in the near future? For those either looking for Carlsbad homes for sale or who want to sell a property they already own, it pays to know what type of environment currently exists in the area.

In a buyer's market, those interested in purchasing can often get homes for below listing prices and have plenty of homes to choose from. In contrast, a seller's market leads to higher prices and less selection. The goal is usually to buy during a buyer's market and sell during a seller's market, but that doesn't mean you can't do either at any time and still make a good decision.

​​​​​​​Here's what you should know about the current market in Carlsbad California and how this information will affect your decision.

What is a Seller's Market?
If there are more homes for sale than people who want to buy them, a buyer's market exists. If you're ready to buy, this can be very good news, because you'll have plenty of selection to choose from, sellers will be more open to negotiation, and you can take more time to find the perfect home for your needs. Prices usually decrease during a buyer's market, since there is less competition and fewer bidding wars driving up prices. Homes tend to stay on the market longer, and sellers will often offer to pay for partial closing costs or make repairs to close a deal.

​​​​​​​What should sellers do in a buyer's market?

Be open to and ready for negotiations.
Create high-quality marketing materials that feature professional photography to attract the right buyers.
Have your home in the best possible condition before putting it on the market.
What should buyers do in a buyer's market:
Be ready to negotiate. Sellers are prepared to negotiate in a buyer's market and may pay for partial or total closing costs or inspections, or be open to making major or minor repairs to close the deal.
Be patient. You can take your time in a buyer's market. Don't rush into buying the first home that interests you. Look around until you find the ideal home for your needs.
Is Carlsbad a Buyer's or Seller's Market?
Carlsbad, California is currently . This means there are more people looking for homes in Carlsbad than there are homes for sale on the market. In November of 2020, the median listing price for homes for sale in Carlsbad was $975,000, up 8.5% from the year before. The median sale price was just under $930,000. Almost half the homes on the market sold for at or more than their listing price, indicating strong competition among buyers. The current inventory sits at 1.7 months for detached homes.

Experts expect the Carlsbad real estate market to remain as a seller's market for the foreseeable future. Those who are thinking about selling their homes should put them on the market as soon as possible, while those who might be interested in buying may want to hold off for a while or be prepared to pay asking price.
Capitalizing on the Carlsbad Market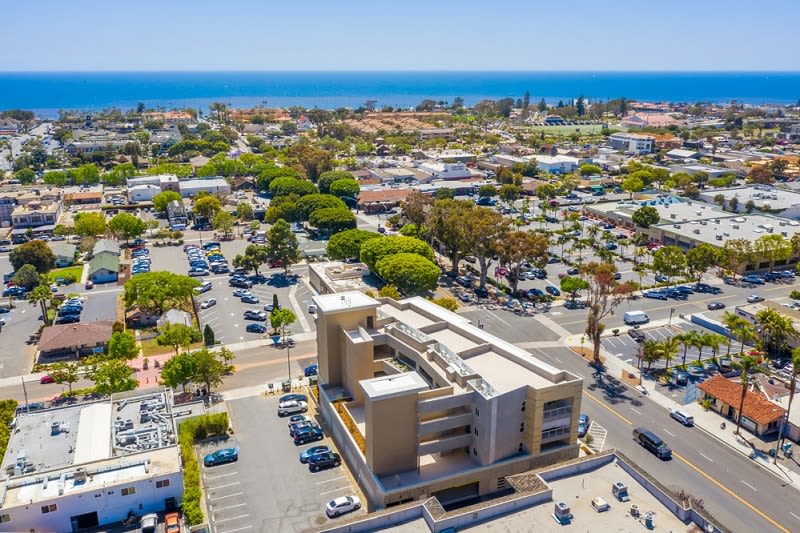 As we noted previously, now is the perfect time to sell Carlsbad real estate. Be ready to make a quick move if you do list a home as it will likely be purchased within a few weeks. Our recent Carlsbad listings have been going on the open market on Thursday or Friday and pending by Sunday! If you do want to buy in the Carlsbad area, don't avoid it just because the market isn't in your favor. You can still make a smart buying decision by getting prequalified, knowing exactly what you want in a home, and making a quick offer when you find a home that meets your specifications. Buying or selling a home is largely a personal decision, and those who are ready to make a move should not base their entire decision on whether or not the market is favorable.

Working with an Experienced Carlsbad Realtor
Those who are interested in Carlsbad homes for sale or who are ready to put their home on the market need to Get good Help! Work with a professional, experienced realtor who has purchased and sold lots of property in the Carlsbad area. A good realtor can help a seller field multiple offers and handle bidding wars. They can also assist a buyer in finding the perfect piece of Carlsbad real estate and making the right offer to ensure they get the home.

Whether a buyer's or seller's market exists, working with professional realtors like the is the most reliable way to ensure a successful and low-stress real estate transaction.