3534 Avenida Sierra
Escondido, 92029
3 bedrooms | 3.5 bathrooms | 2,088 square feet
$1,395,000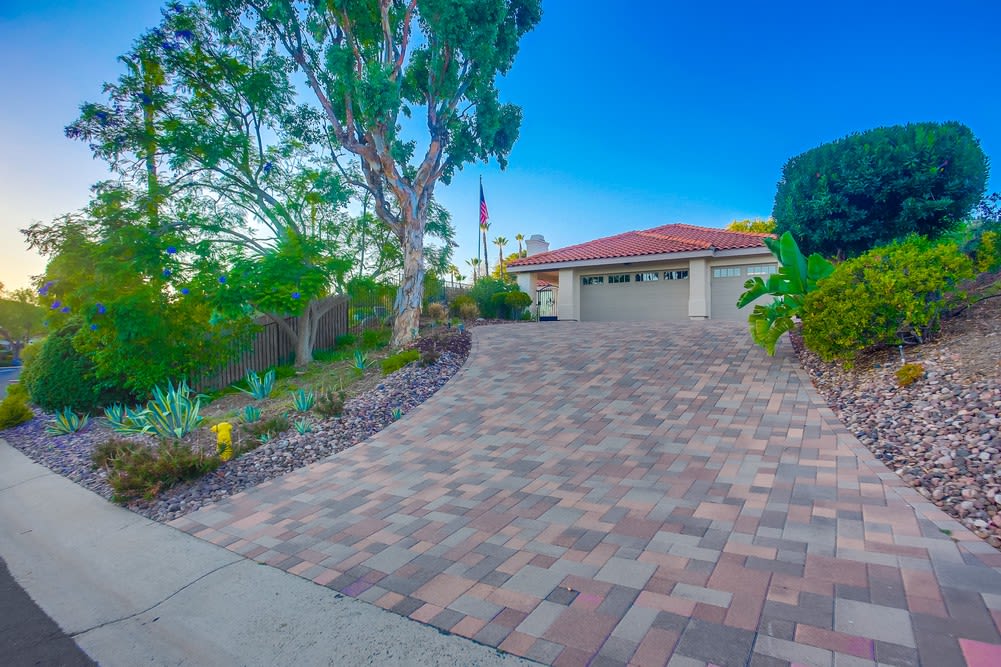 This one-story gem has been highly-upgraded with remodeled kitchen and baths, hardwoods, pool/spa, 3-car garage, low-maintenance yard, extra-large walk-in master closet with built-ins, paver driveway, and a peek view of the lake - everything you'd expect in a dream home! The pride of ownership is obvious throughout with many recent improvements like new paint inside and out, new plumbing, new insulation, new dishwasher, new microwave, and new garage doors! Want to go for a leisurely stroll around the lake? Access is across the street! The last similar home sale in Lomas Serenas (3330 Vista Rocosa) closed for $1,750,000 last month! Wow! Home is at the end of street so it feels like a culdesac.
Check out our walkthrough video tour here:
Post-Frenzy Pricing
When evaluating how much to pay for a home today, we make the case with buyers that logically we'd like use the original list prices of comps. Those listing agents of recent sales nearby have probably used the over-bid prices of comparable sales, but at least those were from closings as far back as last summer.
How about with sellers? What are the possible pricing strategies of a new listing in the post-frenzy aftermath?
Use the recent sales prices nearby, even the ones that were bid up 10% to 20%.
Take a little off the radically bid-up comps.
Use the original list prices
We used these methods when pricing this Escondido listing! Here is a simple comparison of how we and another agent priced similar homes:
This is the most recent sale in the tract. It listed on April 4th for $1,300,000, and was bid up to $1,750,000.
Jim thought our new listing was very comparable, but we are past the hottest frenzy conditions and there were other comps that were lower. It didn't seem realistic that we could get the full $1,750,000, so our recommended list price was $1,595,000. At least we could tell buyers that they were paying under the latest comp, and because our listing has the most-popular features – fully remodeled one-story on a low-maintenance half-acre lot, 3-car garage, private pool/spa, hardwoods, etc. – we would have mass appeal.
But then on Thursday, this house listed for $1,350,000 and it's only seven doors up the street from my new listing – and listed by the same agents who sold Vista Rocosa for $1,750,000.
While our listing is in better condition, it is smaller and only has three bedrooms, instead of four. We couldn't ignore the new listing and just go on the open market at $1,595,000, because all that would do is help sell the competing listing – and then that would end up being the latest comp anyway.
We had to have the tough conversation with our sellers. They agreed to lower our price to $1,395,000, and compete head-to-head with the other active listing!
Open Houses
We ended up being one of SEVEN homes for sale in Lomas Serenas – four of which have listed in the last week. When you have a competition like this, you want to be the first one to sell and avoid a potential price war which could erupt in 30-60 days if the market doesn't respond.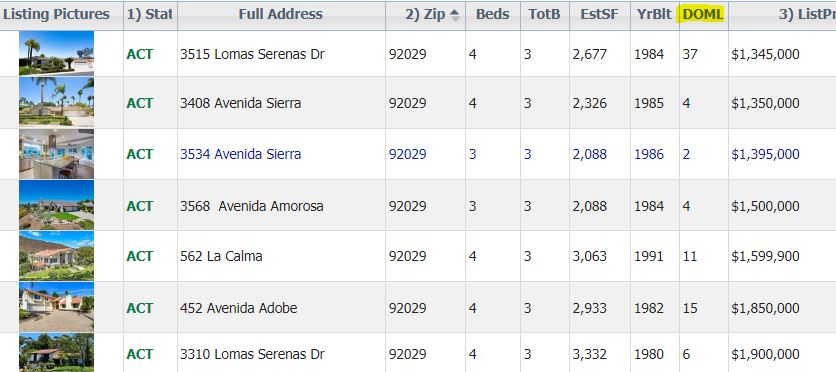 Here's a rundown of each day of our open house. We ended up having over 70 people stop by! There were four open houses in the neighborhood each day, so the buyers were able to make plenty of comparisons.
The Results
So how did it turn out?
We received multiple offers, and I ran our sales price up to $1,550,000!
It is easier to go up on price, than down!
We are the only listing that has been marked pending too: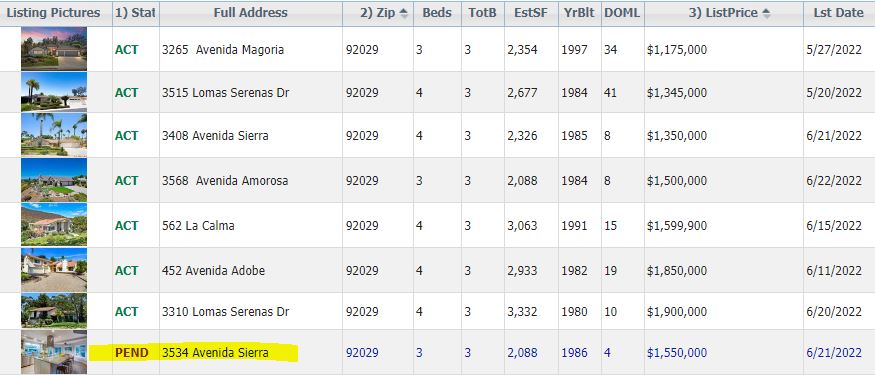 I raised the list price to reflect the sales price, and send a message to others that more is possible!
Thinking of selling? Get Good Help!
Contact us today at 858-997-3801 or [email protected].