6217 Oakridge Rd
San Diego, 92120
4 bedrooms | 2 bathrooms | 2,065 square feet
$995,000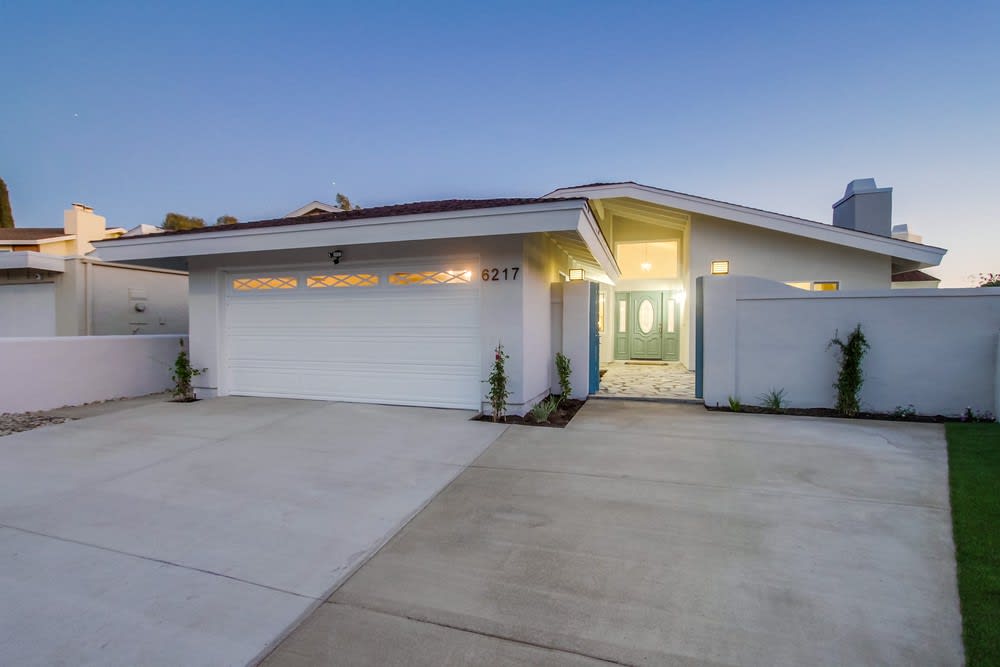 Check out this practically-new single-story house at the end of the culdesac with gorgeous canyon and sunset views! Thoroughly renovated with new kitchen and baths, new windows, new flooring & painted inside and out – this is move-in ready! High ceilings, central air, sparkling pool & spa, and new exterior/landscaping too. Great schools too! Filled with natural light, this gem provides the upscale yet casual lifestyle at a very reasonable price!
For a full walkthrough video, see here:
We've been on this case since February helping to direct the final repairs and improvements in preparing for sale. In the beginning, there were hopes of listing for as much as $1,500,000, but as the market conditions developed, we have to be smart about pricing.
It's like a quarterback leading his receiver – we have to anticipate what would be seen as an attractive price to buyers on October 21, 2022 to procure a sale in the first few days on market – and make it stick. And it surely did work!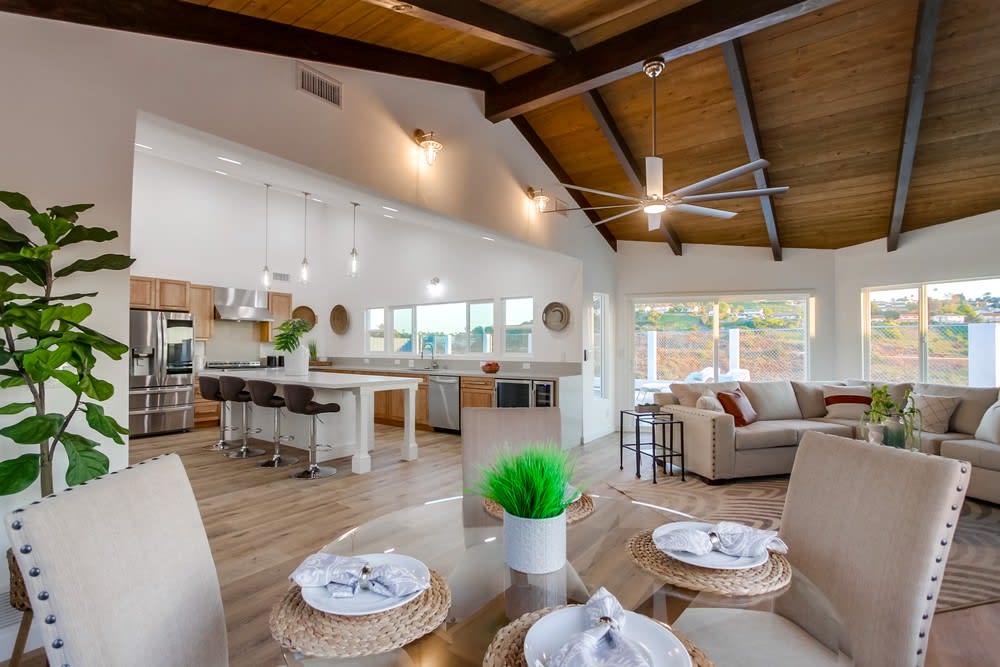 We inputted the new listing around 10am Friday 10/21 morning, and the first agent to inquire must have been within a block away. Another showed it at 12:15, and at 12:40 she called to say they are writing an offer too.
Within three hours on being on the MLS, we had EIGHT showings scheduled!
What does this tell us?
There isn't a demand problem.
There isn't a rate problem.
There is a problem with the prices, and buyers want a break.

When buyers see a home that is completely renovated and has an attractive price on it, they literally come running – even in late October, 2022.
Will agents and sellers be able to handle the post-frenzy environment, where you MUST do all the upgrading and price attractively just to have a chance at selling?
Needing everything to go right is a HUGE gamble, because if you miss something and don't sell in the first few days (or fall out of escrow), then you might not even get as much as the attractive list price.
If you get multiple offers, how do you decide on the winner? Buyer's remorse is vicious now.
Saturday Open House Recap:
Sunday Open House:
Between trying to watch the Padres game on his phone and the crowds of people looking at the house, Jim couldn't get any more footage than this:
After having roughly 300 people attend the two open houses, we received 18 offers!
We countered all of the offers because agents don't know who will go higher – why limit the seller response to just the top 3 or 5 offers? We countered $1,150,000 to every buyer to narrow down the group of contenders willing to go to at least that amount, and then Jim did the jimjamalama.
We're now pending at $1,265,000!
For more information on this property, click here.