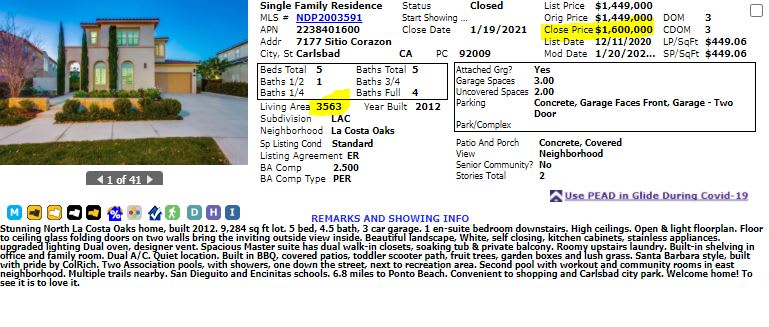 The term 'chasing the market' usually applies to sellers in a down market when they don't lower their price fast enough to get ahead of the new listings coming on that are undercutting them.
The reverse is also true about home buyers in a hot market.
Those in the hunt for weeks or months who have lost several bidding wars are watching each new listing get priced higher and higher, and their frustration mounts as they struggle to get ahead of the trend. Some buyers can get priced out altogether, and others buck up and pay an exorbitant price just to end their misery and get on with life.
It just happened like that in La Costa Oaks, located in Carlsbad 92009.
I had two great comps nearby when we priced our 7168 Sitio Corazon listing at $1,379,000, with the latest being right across the street. Ours had the master suite downstairs, which isn't as popular with families with young kids – and the 3,563sf plan has the master upstairs with the rest of the kids' bedrooms.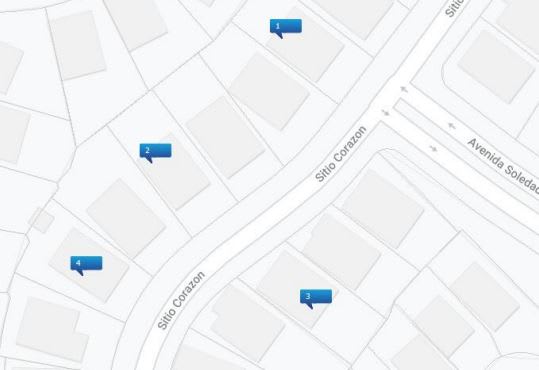 It's very unusual in the low-inventory era to have four sales within five months – especially this close together. You can see what happens – they feed on each other, with the intensity building with each sale.
After my efficient and timely bidding war where I gave all contenders the chance to submit their highest-and-best offers, we ended up with three. Two were $1,450,000, and the winner was a decisive $1,470,000 with no appraisal contingency and a 30-day rent back for my sellers.
Many of the buyers who saw my listing went across the street when 7177 Sitio Corazon hit the market a week later. I told the listing agent and the seven buyer agents who contacted me that our sales price was $1,470,000, which helped feed the frenzy. With it being the more desirable floor plan and full transparency about how hot the market is, buyers went crazy – and there were eight offers.
The buyers who won with an offer of $1,600,000 were one of my $1,450,000 offers.
They were tired of losing, apparently, and added enough mustard to clinch it – about 10% over list price, and more than 23% above a nearby model-match sale in August!
Experience That Moves You