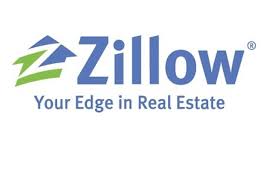 A recent client who moved to the Bay Area asked for advice on finding a good agent for assistance in buying a home in a hotly-contested area. My thoughts:
Zillow is your best tool – it shows every agent's sales over the last 12 months. Lately, a realtor's goal is to build a big team of agents which helps to boost the number of sales and reviews on Zillow, so having
the most
sales & reviews isn't necessarily the best for a buyer.
Here are my tips for homebuyers:
It helps if you know the area where you want to purchase and get an agent who has recent buyer-side sales in that area and price point.
Anyone who is reporting more than 50 sales has a team of agents working under them. You will be passed off to one of the less-experienced buyer's agents, so go through the reviews to see if you can get a read on the underlings.
Any agent who has less than 12 sales doesn't have as much to offer and may get snuffed out in a bidding war. But you will get their full attention.
Agents who have the bulk of their sales on the lower-end aren't as much help to buyers in the middle-to-higher end.
The Zillow reviews are always 5-star amazing because agents determine which clients get featured there.
An agent who has a mix of buyer and seller sales is well-rounded.
In San Diego, Zillow doesn't include pending listings under the listing agent anymore. Some areas do, some don't.
Bigger teams who have many listings in your area could slip you an insider deal before it hits the open market.
Big realtor teams have hundreds of buyers – you will compete for the agent's attention, so at least pre-qual with their lender, and be pro-active (kiss butt).
You need to keep looking for homes for sale and bring them to your agent's attention. They will be using auto-notification systems, and usually not screening/evaluating the new listings as much.
Make quick decisions on houses you see and give your agent feedback on what features you don't like.
Prepare your 'love letter' in advance, and the sappier, the better. Specifically, mention the features of this house and why it is such a good match for you. Include a family photo with a dog – even if you don't have one. The agent should have copies of other love letters that worked in the past.
Your agent should be able to tell you how much to offer on each house, based on personal knowledge of comps and market time. If an agent recommends, "well it's up to you", it's because they don't know the market – get a new agent.
A tricky question for a good agent is, "What's it worth?", because most houses don't have a boatload of comps to make an easy and obvious valuation, plus we know sellers are always pushing for a price that's higher than comps. Can the agent at least make a decent case on valuation?
A fresh new listing on the market becomes more about winning and losing, than buying at the right price. If getting a 'deal' is more important, then spend your time trolling the older listings.
Will your agent make a compelling case on your behalf when submitting your offer? Most agents just email the signed forms to the listing agent with little, if any, introduction – let alone a sales pitch.
Does your agent evaluate the condition of the home while you are there? This is a big problem with Redfin – they pay their new agents $50 to open the door, and learn on the job. With them and many others, you have to do your own on-site assessment of the condition of the home, and assign repairs costs.
Will the agent go to bat for you on repair requests? Ask them how they've done on the last few deals. I usually find a way to get $5,000 to $10,000 in seller credits for my buyers.
Should you ask agents to fill out a questionnaire? Personally, I love clients who do it, though it is rare and most agents will think you are a pain and blow you off. But if you find one who will answer thoroughly, then you have found an analytical agent and someone who has something to say.

Here

's a blog post with an example of searching out an agent using Zillow:


Good luck!