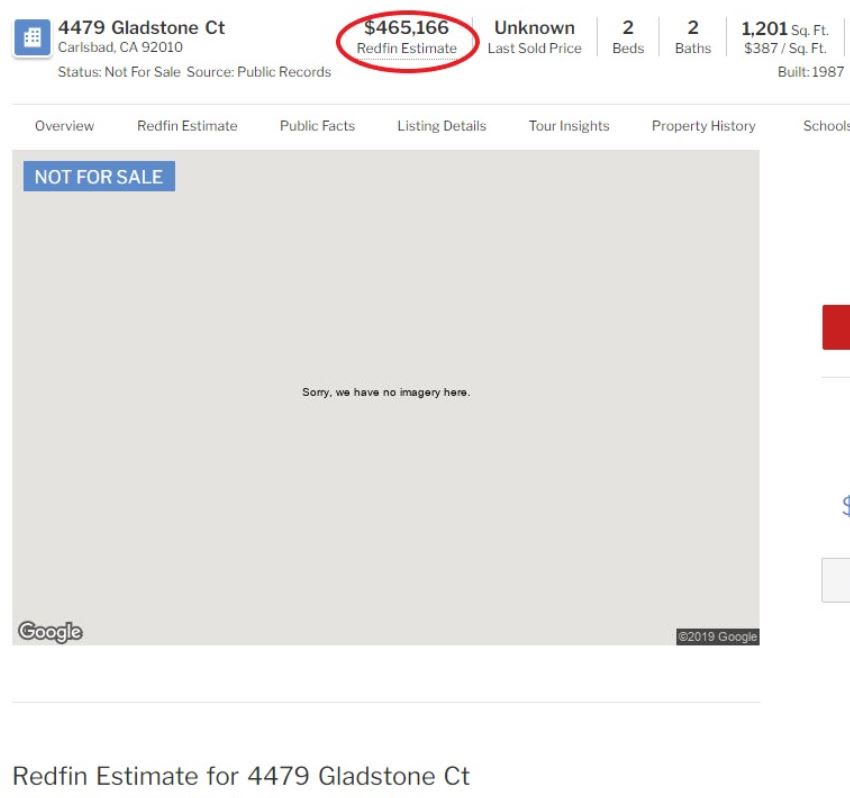 Be careful with those Redfin estimates – they are tied to the list prices.

The snip above was taken on January 15th, and the one below was taken last night. It's hard to believe the actual value went up 12% in 48 hours: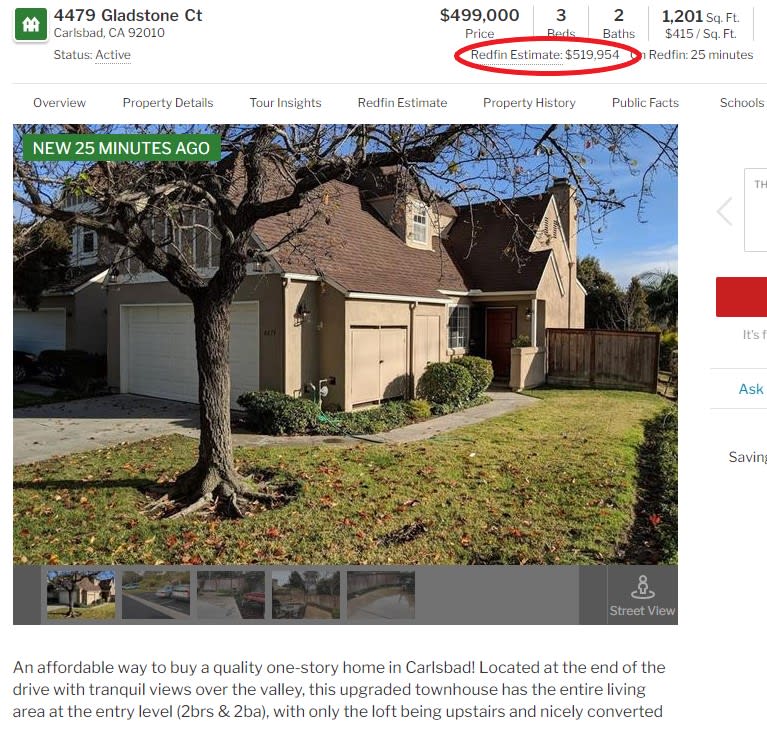 Should they have the ability to revise their estimate once they get new information? I suppose, but they should state that clearly for those who believe what they read on the internet.
But they flat-out lie to you – their estimate was $465,166 on Tuesday.
This is what they show today – 12 months of estimates over $500,000: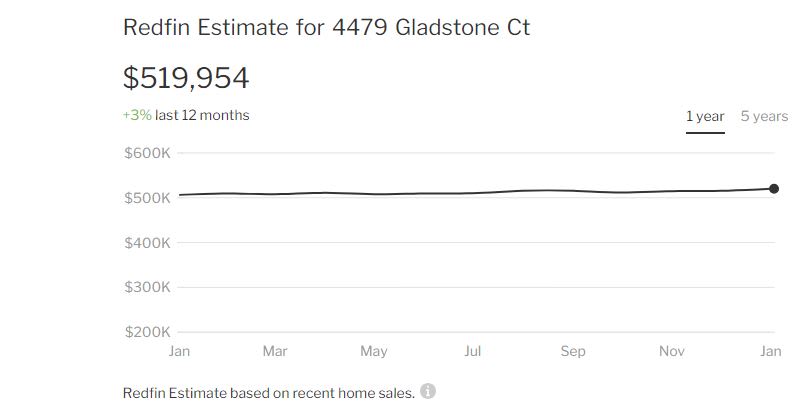 I won't mind if the Redfin estimate helps me start a bidding war, but I'd rather operate in a pure, non-manipulated market. Once buyers get burned enough, they shy away, which isn't good for anyone.